Despite the world being upended by a global pandemic and the rise of international crises in the last few years, 2022 is looking a bit brighter. Designers from all walks of life have grappled with the question: "How do we make clothes that's reflective of the current state of the world?" As society begins to normalise, so too does the fashion industry. 
This year's Fall/Winter Collections of 2022 presented at New York Fashion Week and Paris Fashion Week has taken the world by storm. From Saint Laurent's sophisticated tailoring and re-imagined vision of the modern woman to Hermès' construction of leather and fine knitting to convey the growth of femininity, as well as the strong personality in Christian Dior, this year's runways made a way for classic fashion trends to re-emerge, this time with an audacious sense of new-age femininity. Featuring a cross-section between retro and modern patterns and traditional suits with a sprinkle of risque details, the Fall/Winter Collections of 2022 has got a whirlwind of edginess, 90's throwback, festive colours, classy knits, oversized suits, and a whole lot of sequins. 
Without further adieu, here are the 7 Fashion Trends for Fall/Winter of 2022. 
Knits 
Knitwear is far from novelty, but the Fall/Winter Collections of 2022 have added some fresh and surprising elements. Feminine and sensual or classic and timeless, knitwear has been redesigned and crafted to express elegance with a pop of colour. Knubby, hand-knitted outerwear and oversized knitted coats have graced the runways in sophistication while other designers like Zoe Champion and Wei Lin have demonstrated a multitude of ways to play with the texture of this versatile material. 
Sweater weather has never looked better. From Dior's striped sweaters, Ulla Johnson and Bevza's lengthy and cozy sweater dresses to Fendi's maxi knitted skirt, knitwear is back with more to accessorise than before and with a perfect opportunity to play up layering.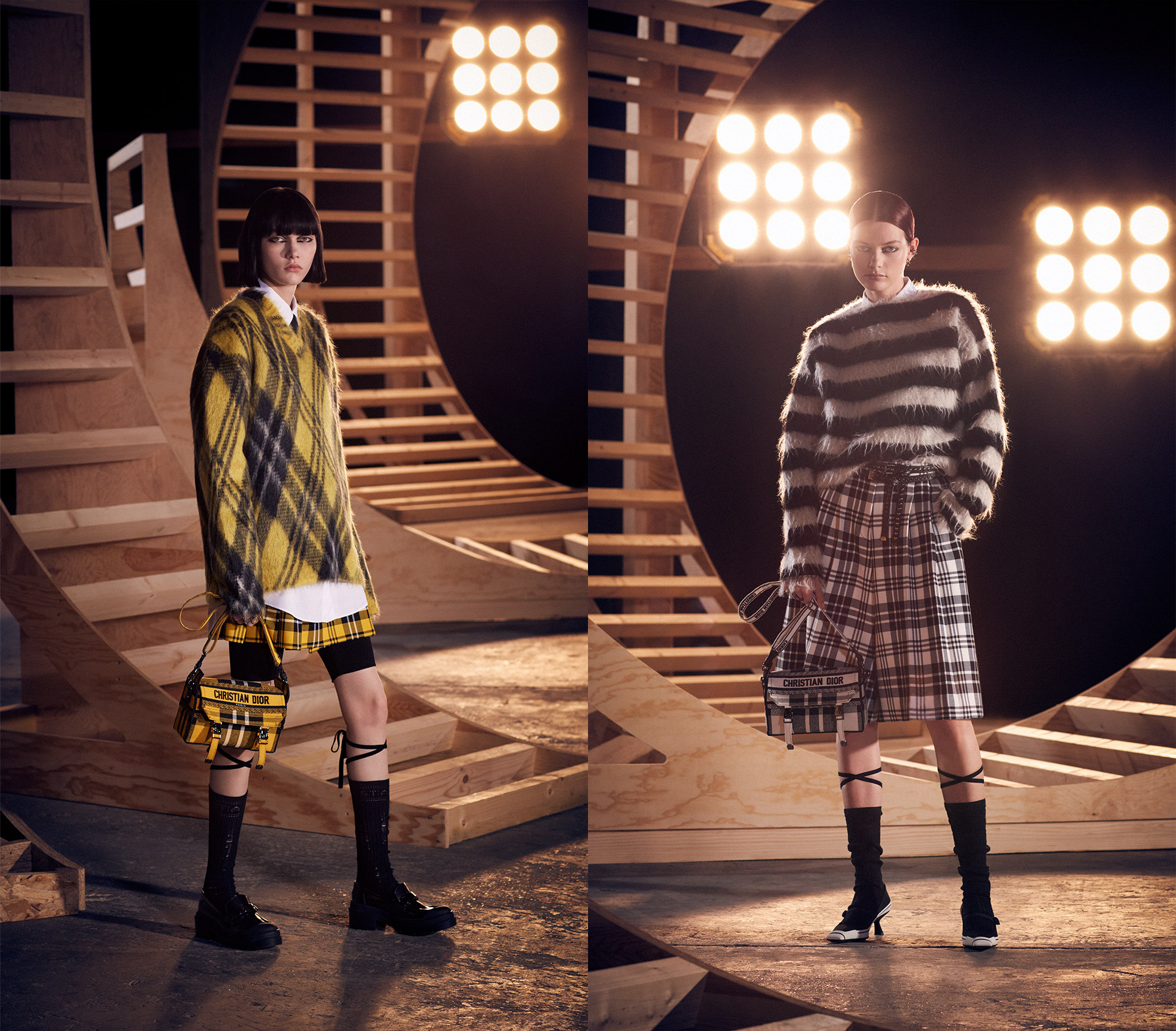 Leather 
Designers have showcased their Fall/Winter Collections for 2022, and it's clear that leather (and faux leather) is coming back in all forms. Hermès, Saint Laurent, Louis Vuitton, Christian Dior and all of our staple designer brands have utilised leather in a myriad of ways.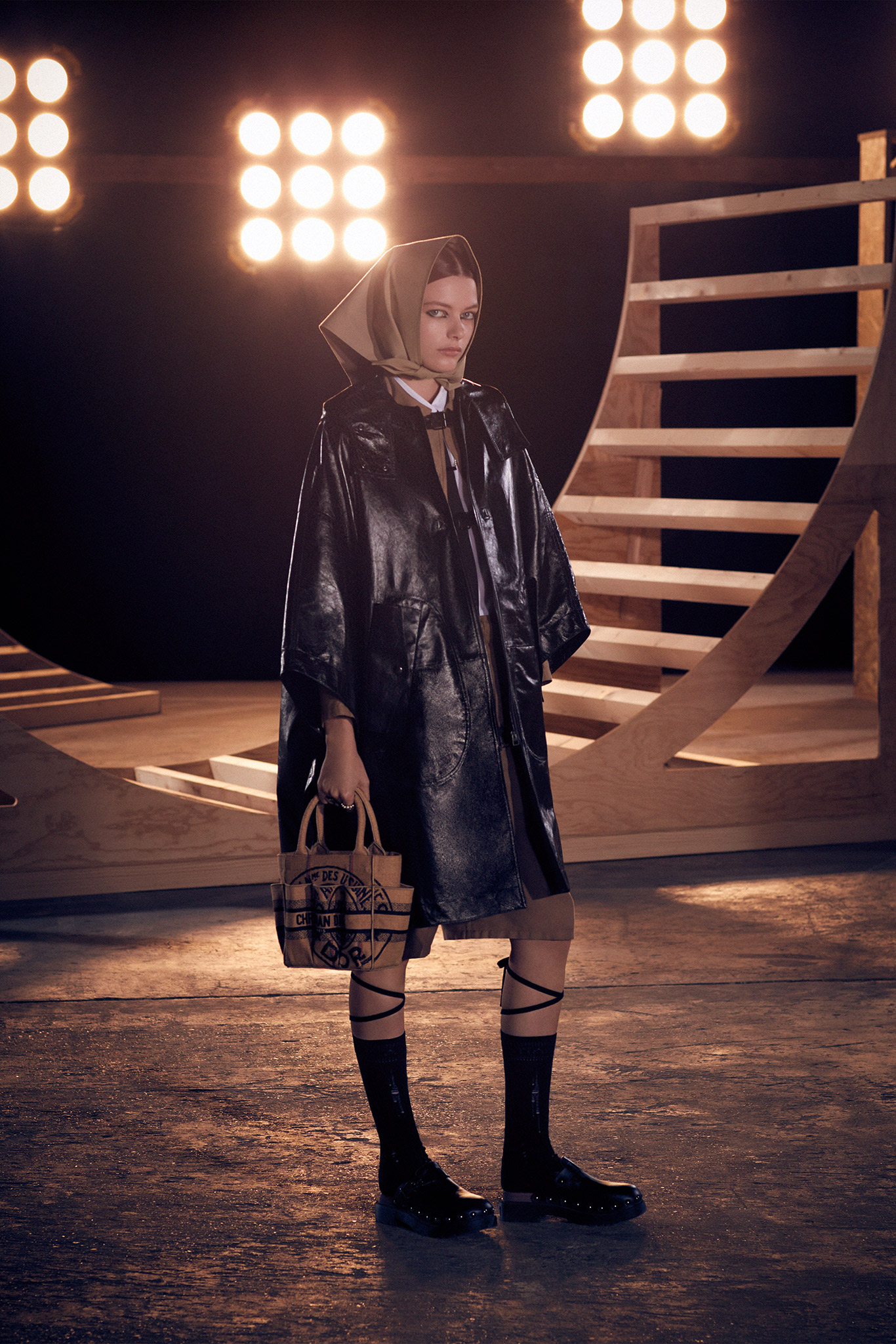 From mini skirts and versatile leather jackets to handbags and leather boots, our favourite designers have highlighted the authenticity of the essence of leather while reconceptualizing this timeless material into modern-day pieces. New York Fashion Week has seen leather jackets and trench coats dominate the stage, a reminder that you can never go wrong with leather.
Chain Belts 
Although we've come a long way in 2022, the 90's best of the best are still lingering with us. Hence, chain belts are going to be the queen of accessories this coming Fall/Winter, and Chanel is leading the way. 
Pair it with a high-waisted trouser and box-cut jacket or dress it down with low-cut pants, accentuating the midriff, and you've got a confident, bold statement on the scene.
Low-rise Pants 
While high-waisted pants have been dominating the market in the new era, low-rises are making a comeback. From designer brands like Bottega Veneta to Balenciaga, low-rise bootcut, cargo pants, and denim jeans are all hitting the runway in full force this season. 
The runways have demonstrated the versatility and class of exquisite low-rise trousers and denim, made loosely to sit along the hips, exposing a little midriff for our everyday, modern woman.
Sheer & Shiny 
Nothing says sultry and sexy more than a little shiny and sheer. Or in this case, a lot of sheer. Christian Dior, Tom Ford and Givenchy are spicing up this Fall/Winter season with elegant silhouettes and embellished sheer pieces. From metallic sheer dresses and colourful sheer tops to sheer black tights inspired by Blumarine and embroidered by Gucci, shimmery sheer and classic sheer accessories have broken through the barriers of Spring and Summer and made its way to our Fall/Winter collections.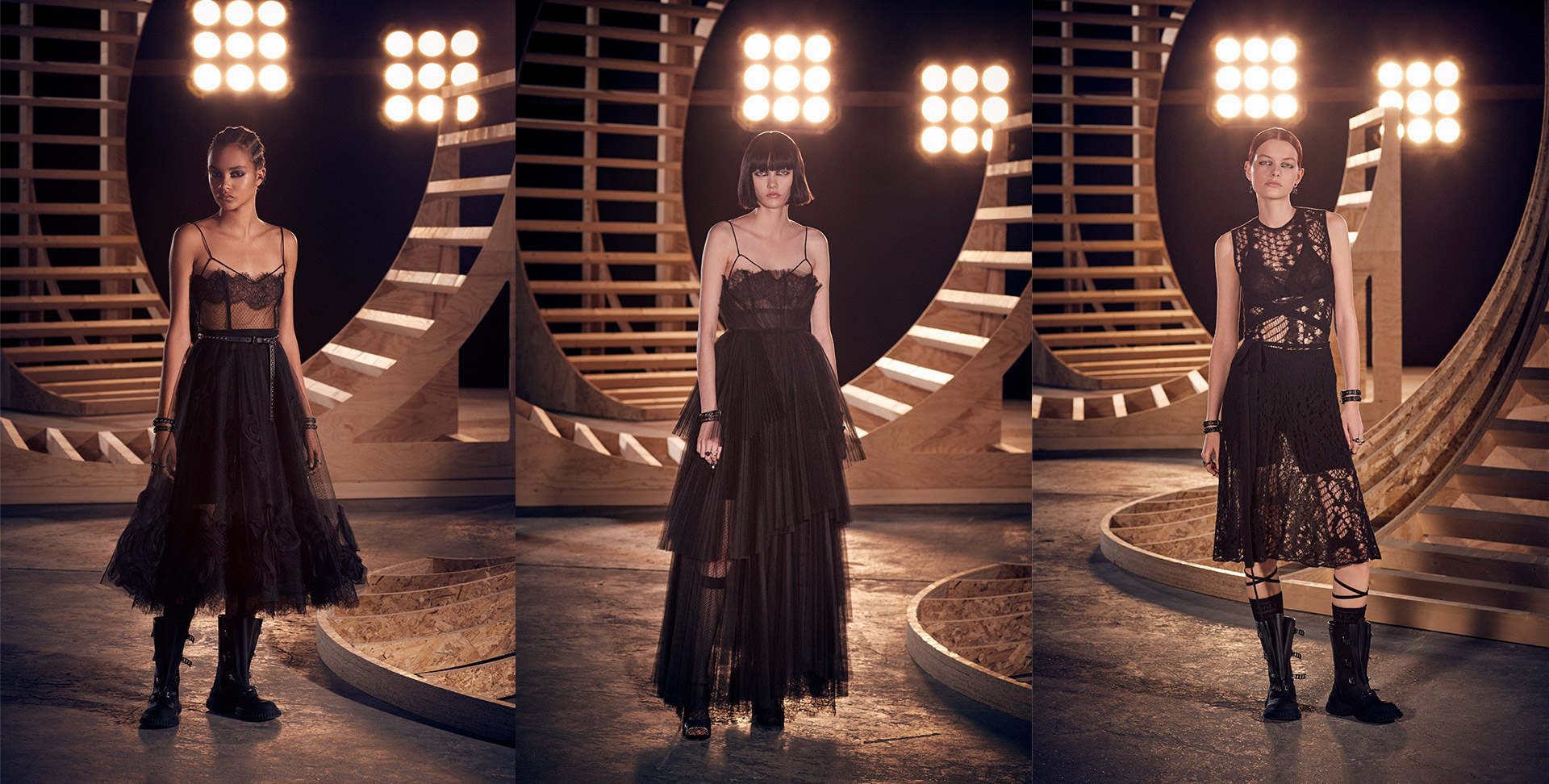 Trench Coats 
You can never go wrong with a statement trench coat, certainly not with the many iterations of trench coats featured in the Fall/Winter Collections. From its history of practical, military wear, the trench coat has transformed its way into our hearts as a simple, elegant, and functional piece that transcends gender lines. 
With classic felt material, the Christian Dior Fall/Winter collection of 2022 has made its mark in this year's lineup. You can expect to see more of the casual, chic look pairing various types of trench coats. 

Bra Tops & Bralettes 
Bralette in the Fall or Winter? You might think we're crazy, but that's what the runways are cooking up this season. From Fendi's neoteric cuts to Versace's elegant patterns, bralettes are the microtrend for Fall/Winter 2022. 
Infuse a little sexy into your wardrobe by pairing bralettes and bra tops with oversized suits, suit jackets, or a pencil skirt, or you can dress it down with a baggy button-up worn open, or a pair of loose jeans. Best worn with loose, slouchy clothing, an embellished bralette is sure to make a statement. 
2022 will be the year for fashion's comeback, and this time, with a sprinkle of nostalgia. We can expect to see brighter colours and unique textures recreated from vintage pieces as we head into the Fall and Winter, an indication and reflection of what designers and consumers alike are hoping for as we enter a new era.