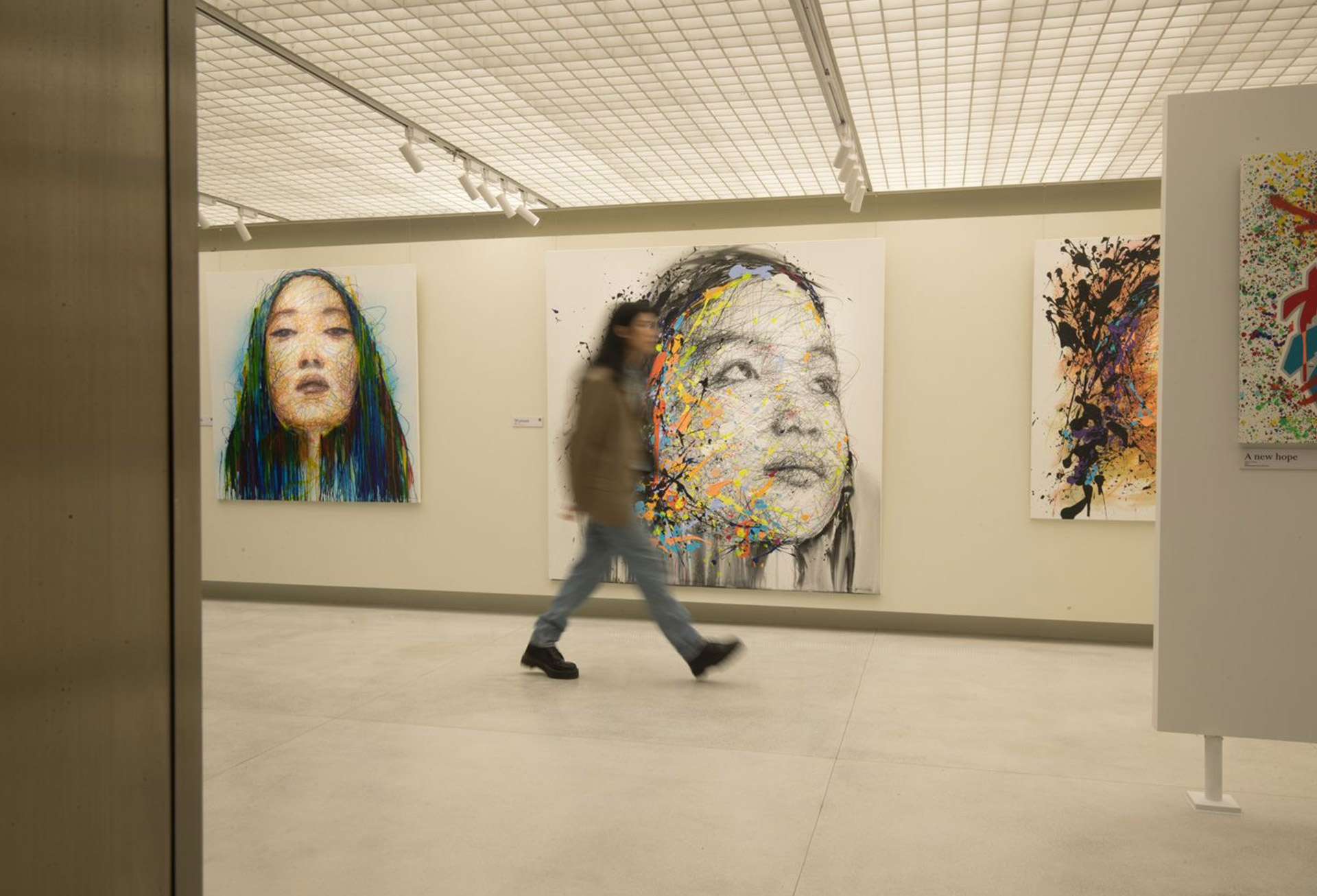 The early 1990s prompted the revitalization of contemporary art and pop culture in Vietnam as Vietnamese exiles, ex-patriots, and Việt Kiều's returned to an exciting and new generation of artistic endeavours in the heart of Saigon. While Ho Chi Minh City — better known as Saigon — has been permeated by glistening skyscrapers and limitless development projects brought in by foreign investments, the grittiness of the rising art scene occupies almost every corner of this metropolis.
Between confined alleyways, darting motorbikes, and a myriad of buildings, heavy French colonial influences are still prevalent throughout the streets, displaying the remnants of a tumultuous history ridden by conflict and wars. Nevertheless, young Vietnamese people are determined to redefine their artistic and cultural identities in a new era where art, culture, and history intersect.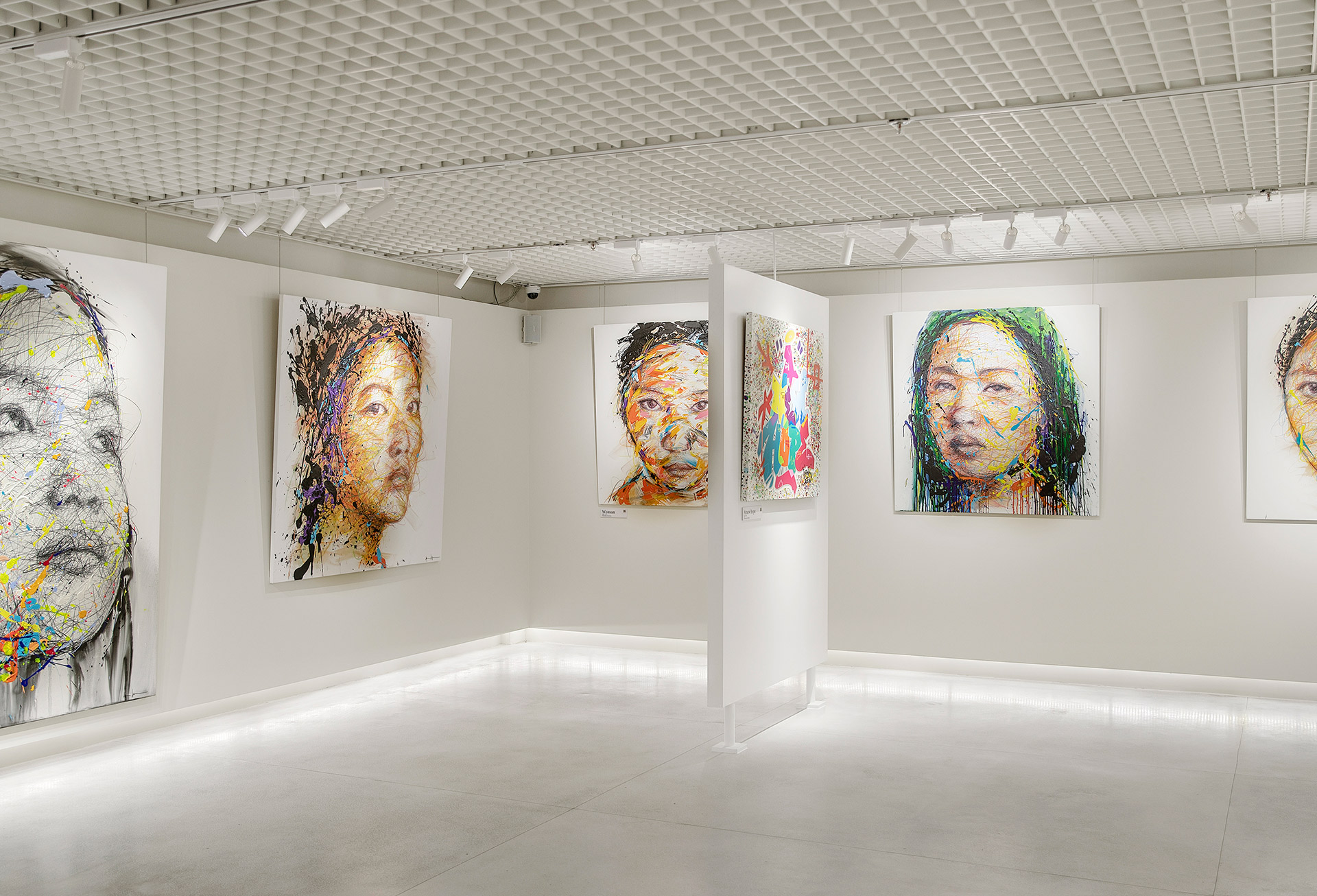 Over the last few decades, Saigon has seen an increase in economic growth with international brands transitioning their manufacturing to Vietnam, local entrepreneurs pursuing their dreams, and foreigners flocking to this city. This explosive development has transformed Vietnam into an oasis for musicians and artists.
Now, amidst the historical Opera House, Notre Dame Cathedral, and Nguyen Hue walking street, art connoisseurs and enthusiasts can enjoy the latest installation of contemporary art and pop culture carefully curated for locals and visitors from every corner of the world nestled in the newly renovated Union Square Shopping Centre: S&S Art Gallery.
S&S Art Gallery was founded on the basis of a shared love and passion for art, bridging the gap between artists, the audience, and their love for art. It is a place of hope and healing, a place that inspires, and a place for Vietnam's elites and socialites to merge and create. People love art for a myriad of reasons, but most prominently for the stories it carries and the wounds it heals. No matter one's race, gender, background, socio-economic status, religious beliefs and any other distinguishing factors, S&S Art Gallery aims to be a peaceful retreat for all art lovers alike.
Currently displaying the works of two admirable, international artists — Cyril Kongo and Hom Nguyen — S&S Art Gallery is the newest exhibition and mecca for art lovers in Vietnam, bringing a dose of vibrancy after the looming shadows of the global pandemic.
Cyril Kongo, whose Vietnamese name is Phan Ngoc Suong, is a French painter and graffiti artist hailing from Toulouse, France. During his adolescent years, Kongo moved to the Republic of Congo with his mother, sparking his love for art, music, and culture, and following this newfound passion, the artist name 'Kongo' was conceived. Born to a Vietnamese father and French mother, Kongo's works are a coalescence of Vietnamese and French artistic influences that is reflective of his cultural identity.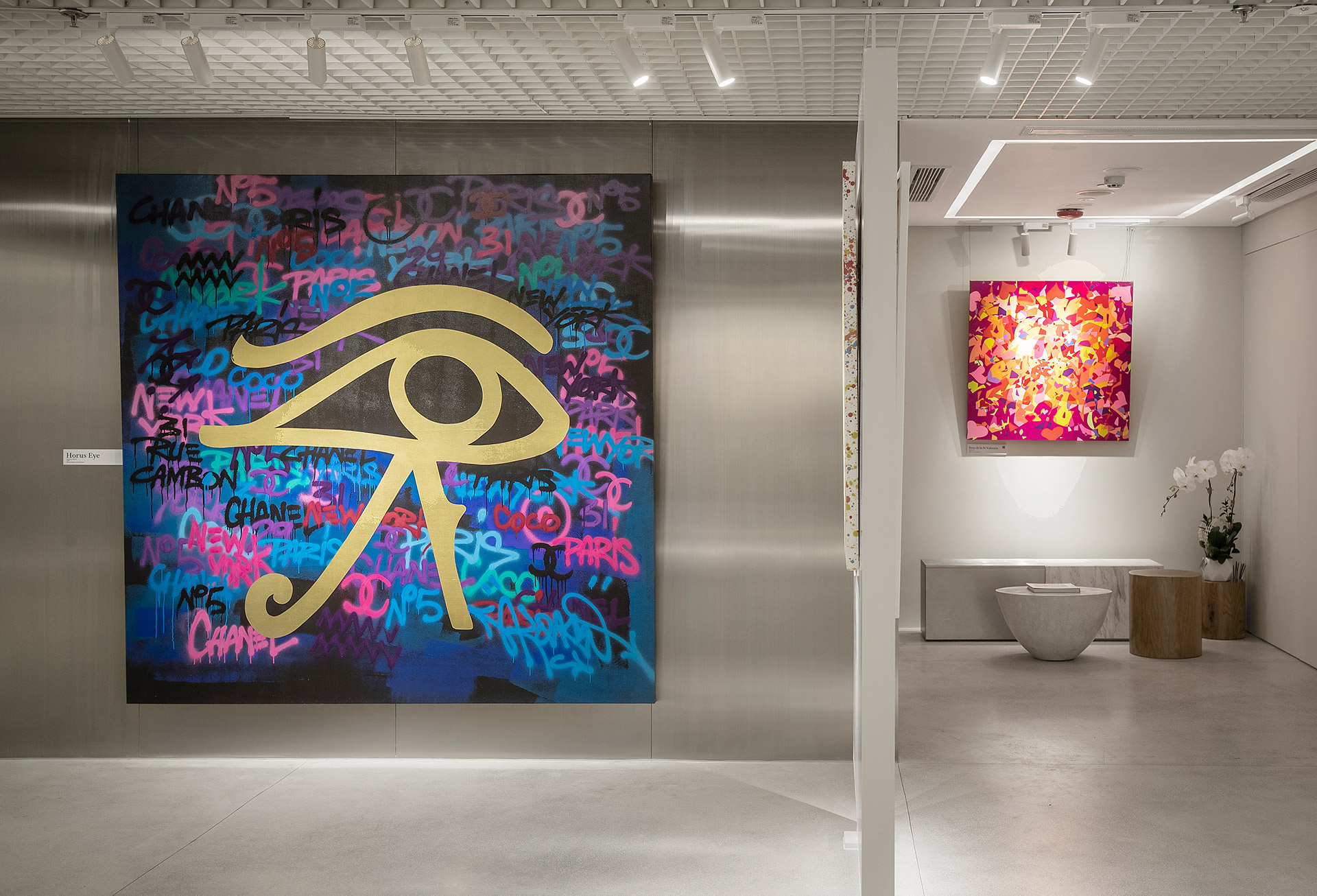 Over the last few decades, Kongo has gained global recognition through his paintings, murals, artistic graffitis, and collaboration with international artists. He launched Kosmopolite, the first international graffiti festival in France, and soon took over metropolitan art scenes like Amsterdam, Brussels, Casablanca, Sao Paulo, Santiago, and Jakarta. In 2009, two of his paintings were displayed in the Grand Palais museum in Paris, and in 2011, Claude Kunetz, a Parisian art dealer, organised Kongo's first solo exhibition "De la rue jaillit la lumière" (Light springing from the street). While Kongo's fame has reached far and wide, he returns to his father's home country with more love and compassion for his heritage and with an exciting vigor to put Vietnamese art on the world's stage.
Kongo's expressive techniques are a blend of Western artistic values and traditional, Vietnamese impressions. Utilising large brush strokes and bold letterings for his contemporary graffiti artwork, Kongo successfully brought street art into the galleries. His goal to shift the perspective of graffiti from a 'vandalism' standpoint to true artistry is complete.
After 30 years of trailblazing for Vietnamese and international artists, Cyril Kongo opened his first personal gallery in Hanoi and more recently, his second gallery at S&S Art in Saigon to not only share his inspirational story of a self-made graffiti artist but to also inspire a new generation of the local art community. And inspire he did.
Displayed at the center of the S&S Art Gallery is the 2-square meter art piece of 'Horus Eye', a symbol of power and aptitude to regenerate and restore. The 'Horus Eye' is considered a sacred amulet to protect the ancient Egyptians from devils and demons who walked the earth. Since its debut at S&S Art Gallery, this piece has astounded art lovers who admire Kongo's intricate techniques and profound history.
More than a year after opening his first, personal gallery in Hanoi, Kongo introduces his dear friend, Hom Nguyen, a contemporary artist with a passion for portrait painting, to S&S Art. Entrusted with Kongo's and Nguyen's masterpieces, the S&S Art Gallery remains an extraordinary destination for artists and art enthusiasts.
Hailing from the 'City of Lights', Hom Nguyen has become one of the most acclaimed portrait painters of contemporary art. He was born in 1972 in France and lived in a modest apartment with his mother, who became a paraplegic after an unfortunate accident, leaving Hom as the breadwinner of the house. After his mother passed away, Hom, who was a shoeshine boy at the time to make ends meet, devoted himself to his passion for painting and drawing.
A self-taught artist who never took any formal lessons, Hom created a name for himself through his masterful paintings and large portraits of women and children that were reminiscent of his past. Inspired by his humble upbringing and dual East/West cultural identity, his works portray an introspective approach to conveying real struggles of real people, integrating contemporary styles to reflect his contemplative sense of imagination through the lens of gender equality.
Hom uses a plethora of mediums and materials such as oil, acrylic, China ink, Indian ink, gouache felt, charcoal, and a myriad of pastels to realise his creations on canvas. In 2016, Hom's work was presented to the President of the Republic, François Hollande, at the contemporary Paris Art Fair organised at the Grand Palais in Paris. In 2019, he painted a portrait of former First Lady Michelle Obama as a collaboration with La Monnaie de Paris and Vogue magazine. This masterpiece was auctioned off in a fundraiser to support gender equality and women's empowerment led by United Nations Women.
For the first time in Saigon, Hom showcases 'The Woman' collection honouring the faces of Asian women in the style of free and bold strokes creating a dialogue between the heart and soul, which has garnered national attention. Hom Nguyen, 'the holder of memory', reflects the purpose of each of his creations: "I do everything so thoroughly that I quickly experiment with all the materials in my own way, from pencils, pens, pastels, charcoal, black chalk, watercolours, Indian ink, acrylic, oil painting… My work is done by instinct. I love the work that creates as many shapes as it removes the shape itself. I usually love patterns that emerge from a jumble of matter, made up of tangled, squiggly squiggles."
Now, Saigon's S&S Art Gallery is home to two powerful artists immersing themselves in the Vietnamese cultural experience while inspiring young, local artists to transcend the bounds of art.
S&S Art Gallery is more than just a space for art. It is the convergence of diverse, cultural identities and contemporary expressions of artistic quintessence. It is a contemporary and minimalistic, interactive space for young people to be inspired, to imagine, and to create. Creators and curators of S&S Art Gallery believe in the sentimental value of art and the story behind each piece. In cultivating a welcoming new home for artists, this free exhibit aims to be a fresh and soulful haven, putting Vietnam at the forefront of the international art world.