Me by Canali was born out of Canali's ever-growing desire to put the customers at the center, enabling them to live an exclusive experience and indulging their desire for uniqueness. 
With Me by Canali the brand to changes the purchasing perspective: it is no longer a matter of imagining a series of garments that can satisfy the customer, but of directly involving him in the creative process, allowing him to create his own garment or, an absolute novelty, his entire wardrobe that perfectly reflects his personality and style as well as that of Canali.  
Originally the service revolved around the sartorial part of Canali's offer, now it expands to include the more casual segment with knitwear, outerwear (both fabric and leather) and denim, all customizable in both materials and details: buttons, leather label, inserts, lapels, linings, piping … 
Thanks to the expertise of its Made to Measure (MTM) specialists around the world, Canali can offer an impeccable Made to Measure service that represents the best expression of both formal and casual products.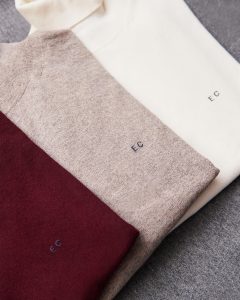 For each garment, you can select the pattern, fit, and materials as well as a wide range of finishes. With a selection of about 500 fabrics including permanent and seasonal fabrics for the formal collection, 10 knitwear patterns for 3 yarns (cashmere, cashmere-silk-wool, and Sea Island cotton) in 20 colors, 250 shirt fabrics and 20 different collars, in addition to outerwear and denim, the customization possibilities are countless.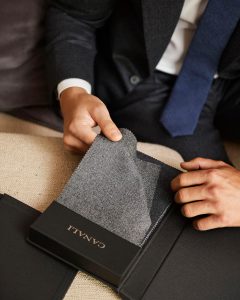 Me by Canali is available in all Canali boutiques, where an MTM specialist takes care of the entire garment creation process. Once every measurement is taken and all details defined, the information is sent to the Canali laboratories in Sovico (IT) so that pattern makers can design the garment that will then be made. After about four weeks and an additional fitting session, the customer will be able to wear his very personal Canali creation.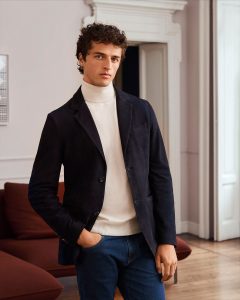 To establish and maintain an ever closer and more constant relationship with customers, each season those who are most loyal to the bespoke service are sent a customized kit, different and unique for each, with a selection of fabrics that reflects their preferences especially chosen for them by their trusted MTM specialist.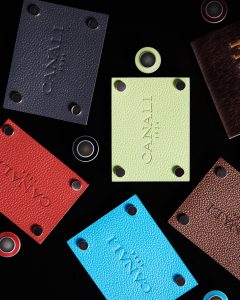 Me by Canali promotes responsible consumption: creating your own made-to-measure wardrobe, with quality fabrics and the possibility of repairing clothes or changing their size, means extending the average life of garments and making a positive impact on consumption. 
Mr. Thomas Rebaschio, an Italian Made-to-Measure specialist, will be in Ho Chi Minh City on September 24 & 25, 2022 to provide this service. To book an appointment, please contact Canali Boutique HCMC at L2-24&25 Union Square, 171 Dong Khoi, District 1 - (028) 3636 8994. 
Find out more about Canali here