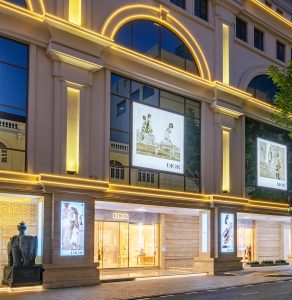 Dior Debuts A New Store At Union Square, Saigon's Premier Shopping Destination
With a spacious layout elaborately designed to encapsulate the luxury brand's spirit, Dior at Union Square,  a new store in the heart of Saigon guarantees a unique experience for fashionistas from around the world.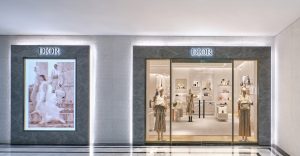 Preserving the essence of the French Maison of Sir Christian Dior and his passion for art, the store's creative interior designs, and decor reflect the brand's audacious and quintessential identity. The store illuminates a radiant atmosphere with white and gold decor and a soft color palette highlighting the interior walls. Additionally, the interior of Dior is decorated with the original artworks from the prominent Negropontes Gallery in Paris accompanied by luxurious furniture brands like Agapecasa, Domeau Peres, Da le Espada, Massproduction, and Armenio. 
From the elite interior decor and architectural designs to the unique experience that the store has to offer, Dior at Union Square truly embodies the essence of the luxury brand by optimizing the use of space, allowing customers to flow freely to and from every corner of the store.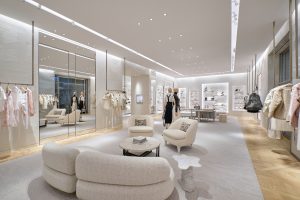 While the women's section of the store is interspersed with a white, gold, and beige palette and a display area with ready-to-wear women's designs, the men's section is carefully curated with blue tones and gentle beige, emphasizing the masculine elegance of the men's collection.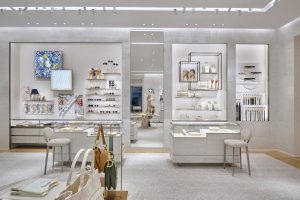 In addition to that, the space between the men's and women's sections is carefully crafted to include alternating displays of jewelry, accessories, shoes, and handbags, creating an all-encompassing shopping experience for Dior customers.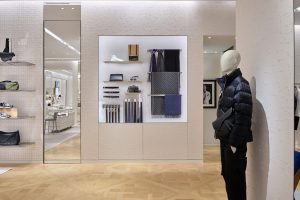 But that's not even the best part. 
Dior at Union Square offers a unique, VIP experience with unlimited customizations on a variety of products including the Dior Book Tote bag, the Saddle bag, shoes, and accessories, enabling customers to personalize their favorite items. This premier service integrates modern technology with the brand's ability to improvise masterful designs in order to create the best product for its customers. Dior also includes an exclusive lounging area alongside the fitting rooms to enhance the shopping experience of Dior's VIP customers.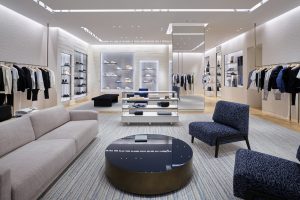 Being a local trendsetter or an international fashionmonger, you're no stranger to Dior's renowned Haute Couture. With every new store, Dior continues to empower women to rediscover joy, elegance, and beauty by revolutionizing the conventions of elegance and femininity. But the French Maison does not only create fashion, it creates an all-inclusive experience, from the architectural structures and interior design that customers see when they first enter the store to each clothing item that is worn. No matter where you are from or where you are heading, Dior will inspire you to embrace your extraordinary individuality. And now, you can get the full VIP experience at Dior Union Square.